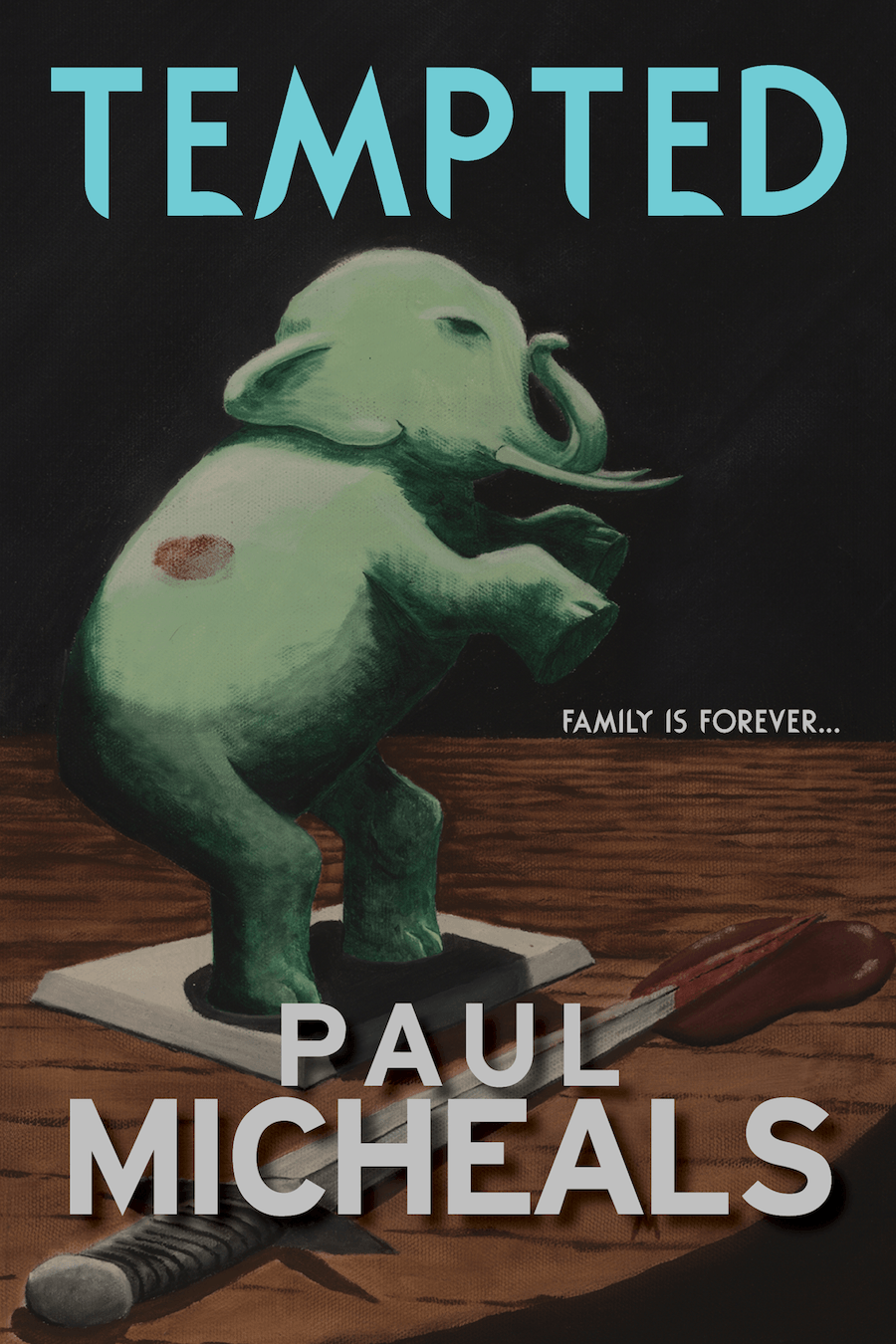 Tempted
His father murdered, his mother looking to him for support, Alexi Gallo needs a job and he needs it now. Bribed into working for a corrupt family friend, the only bright light is the easy money and beautiful, vulnerable Traci.
But there's more to this new world than being a bag man and falling in love - far more than just being a kid trying to survive. Alexi is about to find out he's a pawn in a deadly conflict between warring immortals.
When a mysterious and powerful relative appears, Alexi learns a story of immortality, demons, and feuds that aren't myth, but more real than anything he's known before. There's a battle coming, and Alexi must decide his allegiance.
The answer seems obvious, until Traci is threatened. Alexi will move heaven and earth to keep her safe, but is he strong enough to wield the power of gods when all he has is love and determination on his side?
---
Reviews
"Micheals is a strong, inventive writer...the world the author has created is fascinating...an intriguing read" -IndieReader
"(Micheals) takes the ordinary and mundane and somehow molds it into a grotesque, almost unrecognizable image, which is nonetheless believable" -GoodReads Review
"A wonderful tale woven by a master of creative storytelling" -Amazon Review
Work In Progress
Snuffer's Decision
An executioner's life is turned upside down when he mistakenly hears the voice of the King staying the execution of a boy. First book in the Novatera series.
Revision Pass #1
Pacific Horde
A burglar forced to do one last heist discovers her target is actually a terrifying mythical creature living incognito in a mansion on the Pacific coast.
Initial Draft
Get Paul's latest updates